MEDIA RELEASE
27 NOVEMBER 2013
Astronauts Wanted: SpaceUp is landing in NZ!
120 future astronauts and space professionals are invited to take part in New Zealand's first 'all things space' conference. SpaceUp NZ adopts the 'unconference' format, whereby participants are invited to actively contribute in presentations and talks on a variety of space themes.
It's taking place on the weekend of 15-16 February 2014, at AUT University in Auckland. Registrations are open now at www.SpaceUp.org.nz.


Japanese astronaut Akihiko Hoshide will be joining us to share his recent experience aboard the International Space Station, along with representatives from the JAXA Space Education Center. Additional guest speakers will be announced later, but the real focus is on robust discussion between the large number of New Zealanders working with or sharing an interest in space technology and science. This is a great opportunity to listen, learn and collaborate in a stimulating environment.
Sessions will be varied, covering themes ranging from astronomy and exploration, domestic uses of space data, emerging industry and its challenges. Presentations will be conducted in an informal manner with a view to promoting discussion, exchange and encouraging the birth of original ideas. It's open to all ages, interests and backgrounds - students, enthusiasts and professionals - just bring your passion for space. 
The first SpaceUp was held in San Diego in 2010 and the format has become a global phenomenon, with more than 20 events around the world so far.
SpaceEd: Space School, for Teachers
SpaceEd, a two-day space education workshop, is being held just prior to the conference from 13-14 February. Co-hosted by the Japanese space agency's Space Education Center, this will feature international and local educators and scientists demonstrating engaging in-classroom activities. Astronaut Akihiko will also be presenting on student experiments in space. It's targeted at intermediate and secondary teachers, but open to all.
Both SpaceUp and SpaceEd are part of an effort by KiwiSpace Foundation to develop a more cohesive space community in New Zealand. The two events will showcase the achievements of New Zealanders working with space technologies, encourage more cooperation, and kick-off debate about New Zealand's role and opportunities in the global space sector.
ENDS.
For more information:
ABOUT KIWISPACE FOUNDATION
KiwiSpace Foundation is a non-profit organisation seeking to inspire the next generation of space scientists. The Foundation aims to showcase the benefits and opportunities that space applications provide NZ; highlight the many opportunities for New Zealanders to work in the global space community; and enhance national space capabilities and education programmes.
To learn more about KiwiSpace, visit http://www.kiwispace.org.nz. 
KIWISPACE CONTACT
Mark Mackay
Executive Director,
KiwiSpace Foundation
mark.mackay@kiwispace.org.nz
+64 21 622 379
PO Box 301780, Albany, Auckland 0752, New Zealand.
Attached Images

KiwiSpace Brand Material
| | |
| --- | --- |
| | KiwiSpace Logo (vertical orientation) |
| | KiwiSpace Logo (horizontal orientation) |
Featured Images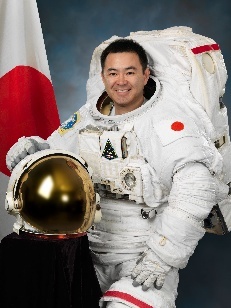 Hang out with an Astronaut: Japanese astronaut Akihiko Hoshide will be one of the presenters at SpaceUp NZ and SpaceEd workshop, in February 2014.

SpaceUp NZ official logo.