Crew123Day04CommanderCheck-In Report

Date and time: 29 January 2013, TUE
Written by: David Willson, Crew 123, Commander
Crew Physical Status:
good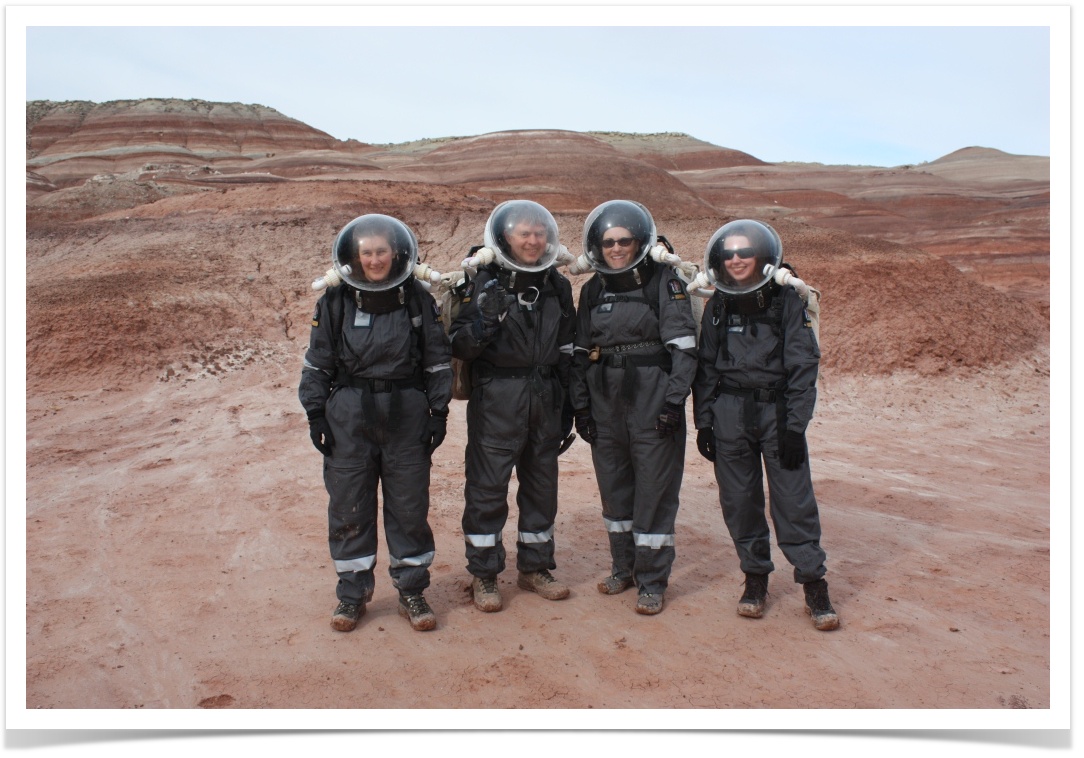 Report Transmission Schedule

(you can access below all the reports of the day)

Mission Support

Media

Pictures for day 04

TasMars Gallery
Time Departed/Returned from EVA: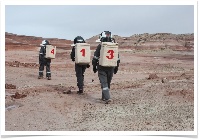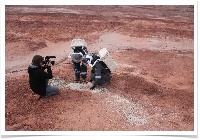 Brief Narrative of Field Mission Results:
Activity work
 Outreach 1: Seven Network Australia filming 
 

 

In sim EVA for film crew

 

 

 

Filming 

Green Hab food production

 

 

 

Filming Rover operation 

 

 



Info
Click HERE to watch the movie!
EVA Data/Interpretations:
none
Engineering/Hab Maintenance:
Plans for Tomorrow:
Support Requested:
none
CapCOM Weather Forecast
Expand
Tonight: Snow showers likely before 11pm. Cloudy, with a low around 15. West northwest wind 11 to 18 mph. Chance of precipitation is 60%. Total nighttime snow accumulation of less than one inch possible.

Wednesday

A 20 percent chance of snow. Mostly cloudy, with a high near 32. West wind around 9 mph.

Wednesday Night

Mostly cloudy, with a low around 16. West wind 6 to 8 mph becoming south southwest in the evening.

Thursday

Mostly sunny, with a high near 38. South wind around 5 mph becoming calm in the morning.

Thursday Night

Mostly clear, with a low around 14. Light and variable wind becoming southeast around 6 mph after midnight.
Mars News - from Google Alerts
Expand
A Surprisingly Beautiful Photo of Mars at Night, Courtesy of NASA's Curiosity ...
The Atlantic
Not to take things for granted, but we have a lot -- really a lot -- of photographs ofMars' dusty, red landscape. But a new picture from NASA's Curiosity rover gives us something different to marvel at: A sliver of the planet at night, illuminated by ...
See all stories on this topic »
Risky 

Mars

 Moon Flyby Tops Europe's 2013 Space Goals
Space.com
A risky flyby of the 

Mars

 moon Phobos, a dip into the atmosphere of Venus and the creation of a comprehensive water map of the Red Planet are three goals the European Space Agency has laid out for 2013, officials announced last week. In June, ESA will ...
See all stories on this topic »
Could Nuclear Rockets Make Travel to 

Mars

 Possible?
The Weather Channel
A NASA illustration of a Bimodal Nuclear Thermal Rocket, one which could be used to provide spacecraft with electrical power for operations and instrumentation. If a group of thousands of petitioners gets its way, future missions to 

Mars

 and other ...
See all stories on this topic »
Mars

 mission chief to receive award in Beloit
Beloit Daily News
The chief scientist for the 

Mars

 Science Laboratory Mission will be visiting a Roscoe company that manufactures parts for the 

Mars

 rovers on Thursday before being honored with an award at Beloit College Friday. Dr. John Grotzinger will receive a tour ...
See all stories on this topic »
Opportunity rover starts year 10 on 

Mars

 with remarkable science discoveries
Phys.Org
Today, Opportunity celebrates a truly unfathomable achievement, starting Year 10 on 

Mars

 since she rolled to a bumpy stop on January 24, 2004 inside tiny Eagle crater. And she's now at a super sweet spot for science (see our photo mosaic above) loaded ...
See all stories on this topic »
ENDS.