Date Time: 20:00 02/02/2013
Written By: David Willson, Crew Commander of MDRS123
Today we departed from the plan and worked mostly on an outreach video for New Zealand schools and Channel 10 Australia children science show.
The temperature today reached 45° F, the sky mostly cloud free. The night are to 20°F, freezing nearby streams and water pools.
The crew participated in the making of 36 video segments that focused on our "living on Mars experience" and our Mars-related science. We made video segments on: an introduction of the crew and Hab to the viewers, Living in the Hab showing cooking, sleeping and working areas, a discussion of the Curiosity rover using JPL outreach material, the operation of the Raman instrument using Gale crater analog rocks, and finally an in-sim Mars walk.
Jen undertook a 1½ hour out-of-sim exploration, ~1 mile East of the Hab looking for samples to include in an MDRS Gale Crater analog rock kit we're putting together. She also tested the "Every Trail Pro" app on her iphone and uploaded the route along with waypoints and pictures.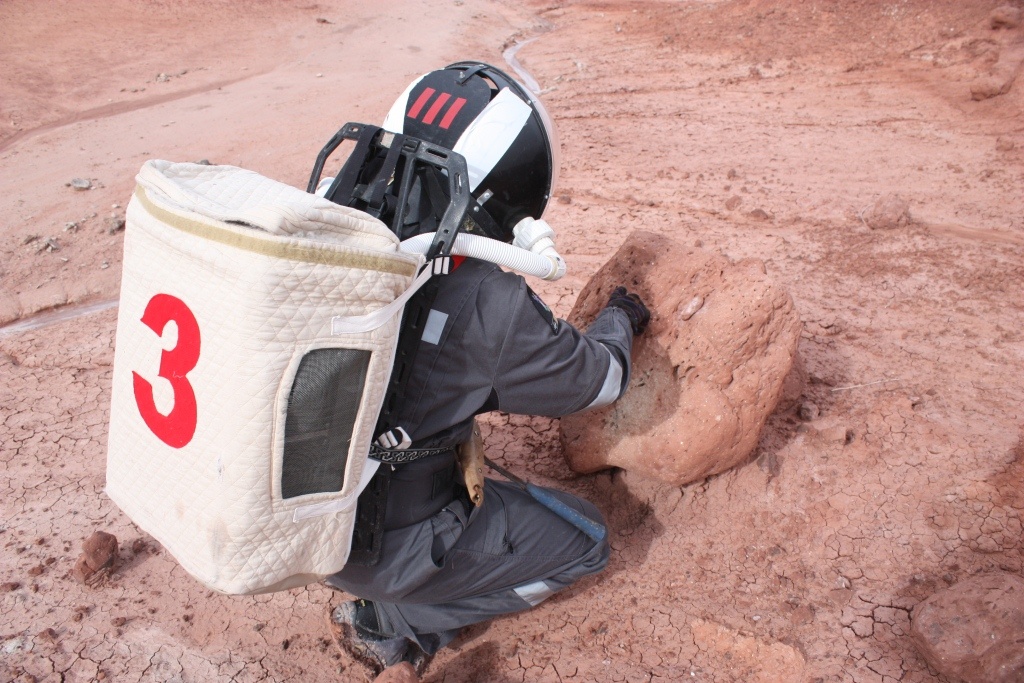 Examining clasts in sandstone
We completed our Antipodes New Zealand, Austria, Morocco and MDRS communication check with Hari and Thomas and the Morocco desert station using 'Mumble' on our iphones and PC computers.  A second Antipodies coms check will occur tomorrow using VPN technology.
We took pictures of the JPL Curiosity model with the Hab Ridge hills in the background.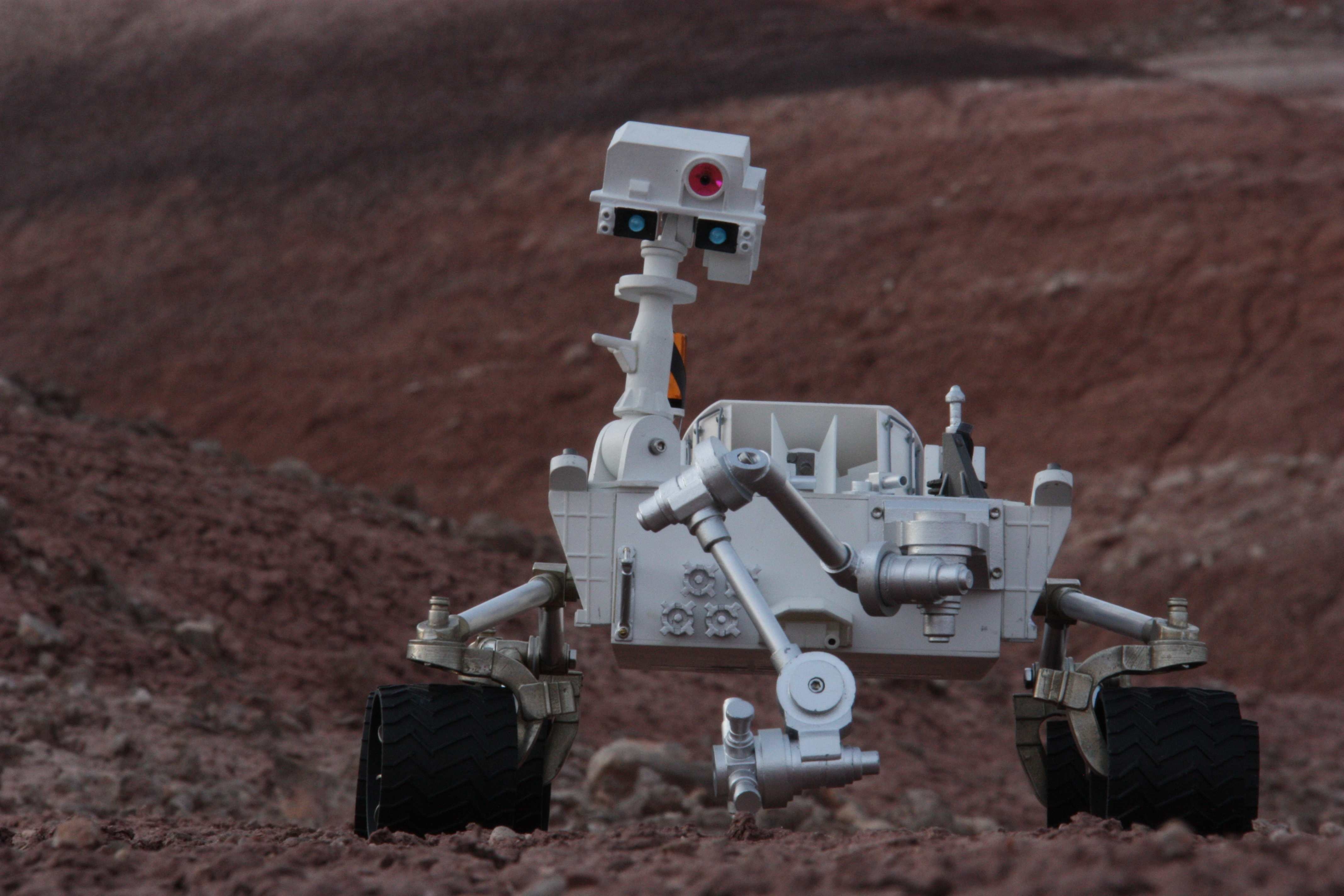 Curiosity at MDRS
Finally the port-a-loo arrived which was a great relief to the crew. At the writing of this report, the Commander is the only one yet to use it.
PS.  By the way, Chuck Killian carted in the chemical loo and various supplies for the Hab.  We're grateful for his visit and he's staying to curry dinner before heading home.
ENDS.