search
attachments
weblink
advanced
SpaceX and NASA have confirmed that a Dragon capsule will be making a test flight, and hopefully delivery run to the International Space Station early next year. Their email newsletter includes some nice pictures (see link).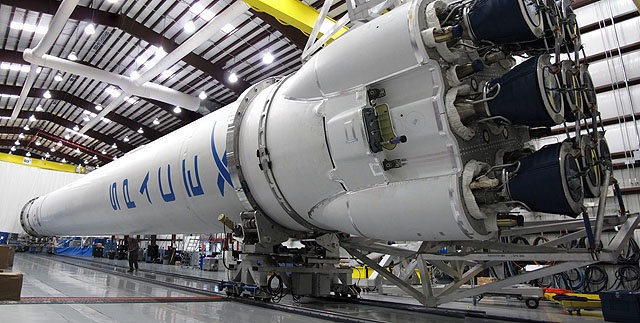 NASA Announces: Dragon to the Space Station, SpaceX.com (15 Dec 2011)
Dragon will approach to within a few meters of the ISS, allowing astronauts to reach out and grapple Dragon with the Station's robotic arm and then maneuver it carefully into place. The entire process will take a few hours.

Once in place, Station astronauts will equalize the pressure between the ISS and Dragon, open the hatches, enter the vehicle and begin unloading Dragon's cargo.

After Dragon spends about a week berthed at the ISS, astronauts will reverse the process, loading Dragon with cargo for return to Earth, sealing the hatches, and un-berthing Dragon using the robotic arm.
I am thoroughly looking forward to this flight, and wish SpaceX the best of luck. We hope to have a representative for KiwiSpace at Kennedy Space Center to cover the launch, and the rest of the mission.
And see the picture of the Falcon 9 on the side, I was lucky enough to stand half-a-metre away from that exact rocket a few months ago
The official race for the Square Kilometre Array may be over soon, with the official announcement expected Feb/March 2012. But that isn't stopping South Africa continuing to campaign publicly about how their site will be best....

S.Africa ideal for world's largest telescope: minister, SpaceDaily.com (13 Dec 2011)
South Africa is well-placed to host the world's largest telescope because the costs would be lower, according to the deputy science minister.
...
But cheaper labour, construction and electricity also gave South Africa the country an advantage over Australia, said Justin Jonas, the engineer and astronomer who heads the project in the country.
...
"SA has pretty much ideal conditions for astronomy," said Hanekom.
I haven't heard much from the NZ government or community lately (please do let me know in the comments of anything I've missed, and I'll happily retract this). IBM (http://www.nbr.co.nz/article/ibm-prototype-could-help-manage-data-deluge-world's-largest-telescope-aw-105617) at least are keeping it in the news, from a technology angle – but I suspect they'll be happy wherever it is built, provided they get the IT contract.
A space consultant from Australia told me last year that who wins this bid could be heavily influenced by how engaged the People are in the project (I'm guessing this relates to support for law changes to secure the sites and radio-free skies, and use of public funds). From what I've heard, South Africa are doing a pretty good job at winning hearts and minds of the public, but I can't help but think that NZ has been relatively quiet on this front.
The ?IAF has just announced a special grant/scholarship to help get students and young professionals over to the International Astronautical Congress (IAC), being held in Italy next year. This is a MASSIVE conference, with around 3000 people in attendance (and if I recall, around 1000 students/young professionals). The breadth of content is amazing, with papers presented on topics from space elevators, policy, exploration, propulsion systems, space debris ... you name it.
Two people from Australia have won a grant recently, and it's time that a New Zealander was in that ranking.
The deadline is very soon - APPLY NOW!
I attended the conferences myself (both SGC and IAC) in Prague, 2010 - and it was amazing. I'll be heading back to IAC next year (but alas, am too old to apply to the grant). If anyone has any questions, please contact me and I'll be happy to assist.
-- Mark Mackay
IAF Emerging Space Leaders Grant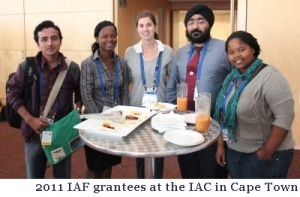 The International Astronautical Federation (IAF) has announced its 2012 Emerging Space Leaders Grant Programme (formerly known as the Youth Grant Programme) that provides opportunities for students and young professionals to participate the annual International Astronautical Congresses.
The young people selected to participate in the 2012 Emerging Space Leaders Grant Programme will participate in the 63rd International Astronautical Congress (IAC) scheduled to take place in Naples, Italy from 1 to 5 October 2012. The individuals selected will also be given the opportunity to participate in other activities held the week prior and during the Congress such as the UN/IAF Workshop and the Space Generation Congress (a dedicated conference for students/young professionals).
Students and Young Professionals between the ages of 21 and 35 on 1 January 2012 with space-related career interests are encouraged to apply for the programme. Up to twelve students and young professionals will be selected by the IAF to participate in the 2012 programme.
Who should consider applying?
Individuals interested in pursuing careers involving the development, application and use of space systems, space science research, the policy, legal, social and cultural aspects of space activities, international cooperation on space programs and other similar subjects.
Persons who – for financial, sponsorship or other reasons – would not otherwise be able to attend an International Astronautical Congress.
Young people who wish to meet and interact with other colleagues from around the world with similar interests.
Individuals who hope to utilise the knowledge and experiences they gain during the IAC in their own careers and in enhancing space and related activities in their home countries.
What does the grant include?
Round trip air fare between the candidate's home country and Naples, Italy.
Support (in kind-services or funding) for local transportation, lodging and meals during the candidate's stay in Naples, Italy.
Assistance with visa arrangements provided by the IAC Local Organising Committee and the Government of Italy.
Registration in the 63rd International Astronautical Congress as well as the Space Generation Congress (27 – 29 September 2012) and the 2012 UN/IAF Workshop.
Assignment of an experienced volunteer "mentor" to provide advice on Congress activities before the IAC, to meet with the grant recipient during the IAC and to follow the recipient's career and activities upon returning to his/her home country. A student or young professional advisor with previous IAC experience and planning to attend the 63rd IAC will also be assigned to help each grant recipient benefit fully from the Congress and related meetings.
Australians have been successful in the first two rounds of the IAF Grant Scheme, Mary D'Souza from the University of Queensland in 2010 and Eloise Matheson in 2011. Both students also participated in the ISEB Student Program and the UN/IAF Workshop and reported that the overall experience was invaluable for helping them move into the professional phase of their career in the space industry.
More details, including how to apply, can be found on the IAF website  
I posted some updates initially on the @KiwiSpaceEvents

Twitter account, but then things got quite busy -- so here is my belated report on the APRSAF-18

conference.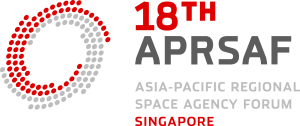 APRSAF's annual meeting is a gathering of space agencies in the Asia-Pacific region - typically attended by agency heads and other senior people. The conference ran from 5-9 December 2011, and is an opportunity to discuss and further collaborative projects. KiwiSpace is kind of the 'odd one out' in this group, but the meeting is a great way to learn more about the Asia-Pacific community. And in the absence of a formal space governance body here, we feel having New Zealand represented here is important - and intend to maintain our presence until a more suitable organisation emerges to take the lead.
Space Education & Awareness Working Group
The conference consists of a set of workshops and side-events, followed by a two-day Plenary meeting -- the formalities. The real work gets done during the workshops. Last year in Melbourne at APRSAF-17 we were fortunate enough to have two representatives, so jumped around the working groups -- but this year we focussed on the Space Education and Awareness workshop. And fortunately, these guys are very down to earth and equally as passionate as we are about making things happen in the region.
Country Reports
Most countries present a report on their activities, and it's amazing to see the size of some of them -- a space education workshop in Bangladesh for example was attended by 3,000 people! I originally wasn't going to present, but after some encouragement, hobbled together a quick New Zealand Country Report. Other country reports should be uploaded to the ?APRSAF

website and ?SEA WG Wiki

soon.
Water Rocket Competition
The results from the successful Water Rocket Competition were presented. Discussion was also had about the possibility of creating an Advanced category -- with parachute deployment, payloads, multi-stage, etc. A task-force was formed, and will explore this for next year.

SpeedB

who organised the water rocket event this year, also debuted a novel brainwave-powered water rocket launcher. The path of progress, eh!
Try Zero G
The outcomes of the "Try Zero G" activity were presented. 10 proposals were received from 3 countries and 3 experiments were conducted, one each from Australia, Malaysia and Bangladesh. Japanese Satoshi Furukawa conducted the experiments on the 22nd September, 2011. For Australia's experiment he investigated if a compass would point to the north in space. He compared the compass position with the alignment of the ISS and found that the compass did align itself with the Earth's magnetic field and point to the north.
Try Zero-G will be offered again in 2012 – so get your thinking caps on for experiment ideas. Applications are due at the end of February 2012, and I'll post more info as soon as I have it.
Wind Tunnels
JAXA presented a simple design for a wind-tunnel, which can easily be made in the classroom - and can be used for fun 'theory of flight' education. As you can see from the video below, the educators sure had fun - so kids sure will too. Email me if you want more info on how make one.
Komurindo (Rocket Payload Competition)
The Indonesian Space Agency (LAPAN) presented their rocketry payload competition, and delighted everyone when they announced this would be open to international entrants in 2012. Again, I'll post more info when we have it – but check out this video from the 2011 competition:
Poster Competition
The SEA working group has also held a poster competition for the past few years – the 2011 theme being 'The next 50 years in Space'. This was a great opportunity for students to demonstrate their vision for what the future holds.
The theme for next year's competition was decided - Friends in Space - to mirror the United Nations "International year of Cooperatives" theme.
Joint Workshop
And finally, in conjuction with the Space Environment Utilisation (SEU) and Earth Observation (EO) working groups, a combined session was held where JAXA Astronaut Soichi Noguchu

discussed the importance of Astronaut Photography of the Earth

.
–
To close, I would like to say a big thanks to Naomi Mathers from VSSEC - who helped me get the most from the conference.
We haven't heard a lot from Rocket Lab in the past year, but they're still soldiering on. I caught up with them recently, and they've changed from being the apparent 'backyard kiwi rocket builders' to being a full-fledged member of the international space community. As evident from their new website, they've become more commercially focussed, developing aerospace systems - and they've secured a number of international contracts.
But here's one innovative little product that they've developed: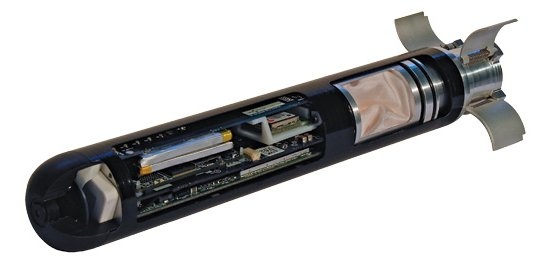 Rocket Lab Instant Eyes, PopSci (Nov 2011)
Today's hand-deployed UAVs can be assembled and launched in minutes, but that's still too long for a soldier looking for intel to plan an urgent escape. Rocket Lab's mini UAV reduces the assembly-to-reconnaissance time to 20 seconds. The eight-inch, one-pound, rocket-powered UAV launches with the push of a button and snaps five-megapixel shots throughout the 120 seconds it takes to parachute 2,500 feet back to Earth, transmitting them by encrypted Wi-Fi to the soldier's phone, tablet or laptop. Once the UAV hits the ground, it self-destructs.
I'm hoping we'll hear more from Rocket Lab next year as some of their new projects come to fruition.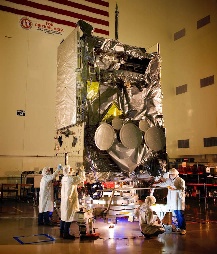 US Satcom considered by Defence, Dominion Post (14 Nov 2011)
The New Zealand Defence Force is considering buying into the United States military's US$3.5 billion (NZ$4.45b) Wideband Global Satcom (WGS) system, a satellite communications network for "US warfighters, allies and coalition partners during all levels of conflict, short of nuclear war".
Mark: I've been trying to learn more about the NZ Defence use and future needs for space technology, and recently sat down with NZ's Defence Technology Agency for initial introductions to KiwiSpace. Amongst other things, they referred me to this article (which somehow I'd missed).