Crew123Day06CommanderCheck-In Report

Date and time: 31 January 2013
Written by: David Willson, Crew 123, Commander
Crew Physical Status:
good
Carying the Raman to the field site
Report Transmission Schedule

(you can access below all the reports of the day)

Mission Support

Media

Pictures for day 06

TasMars Gallery
Time Departed/Returned from EVA: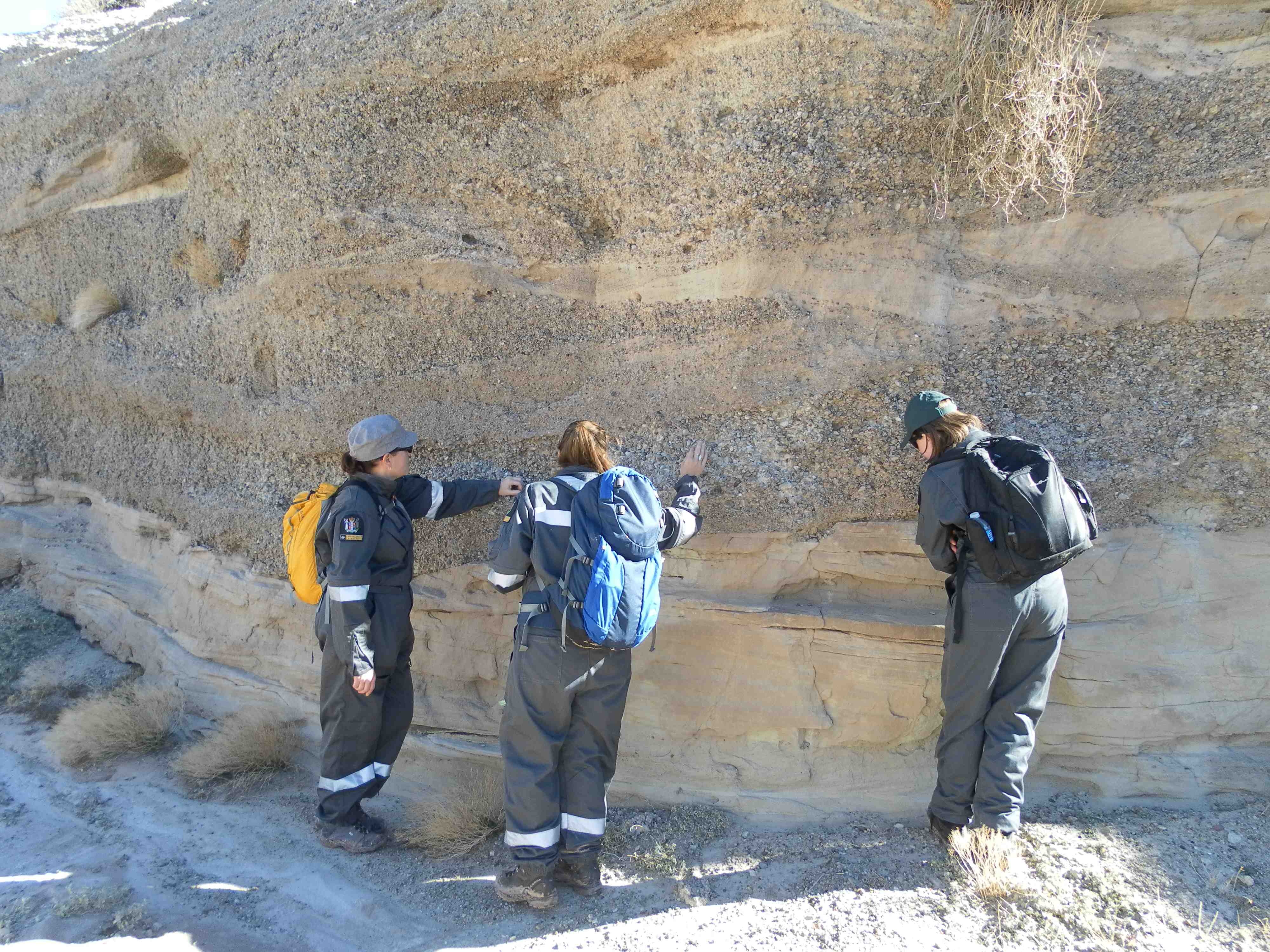 Checking the river's conglomerates
Brief Narrative of Field Mission Results:
Out of sim EVA 2 miles south of Hab in the morning. 
 Assemble the Quadcopter for project work. 
Project work
 Investigation of rock coatings applicable to MSL. 

 Raman and reflectance spectrometer analysis of Gale Crater analog samples. 

 Collection of samples for Curiosity test bed analyses and organic extraction trials. 
Activity work
 Maintaining and improving Green Hab food production. 

 Inventory of Hab mechanical and electrical equipment.

 Developing recipes using space storable food. 
EVA Data/Interpretations: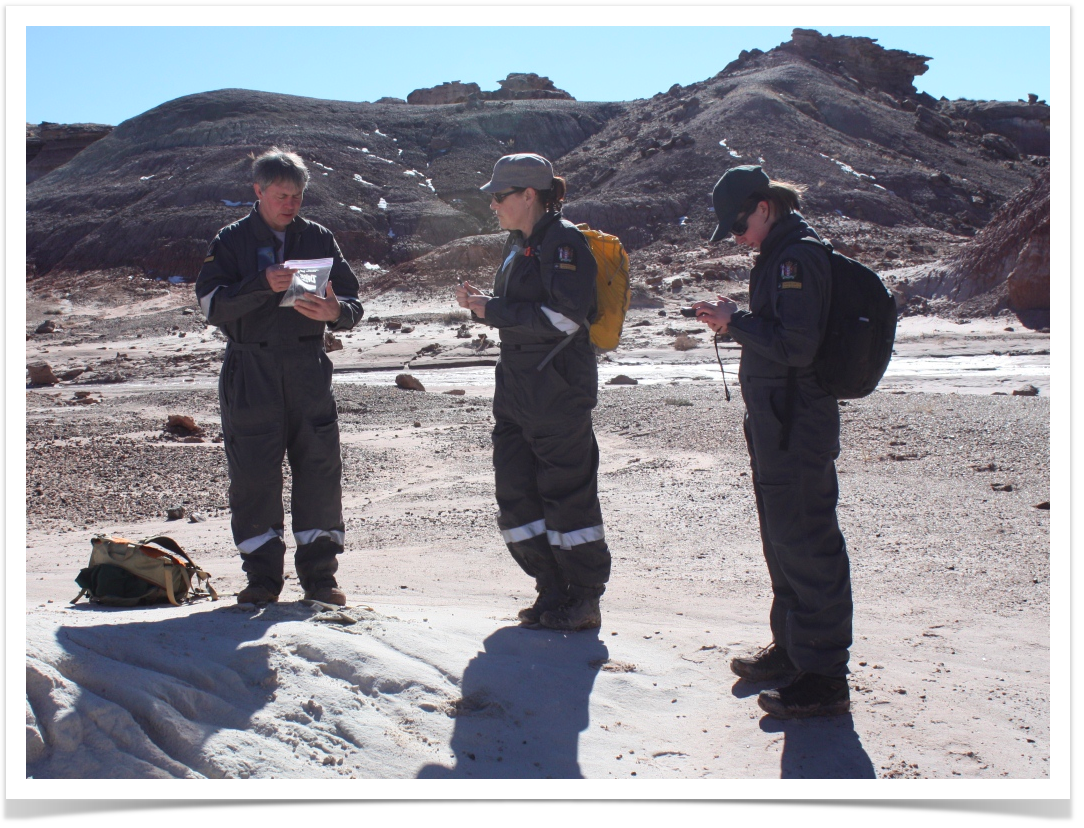 Collecting a specimen and recording the waypoint.
Engineering/Hab Maintenance:
Plans for Tomorrow:
We request EVA for all crew in a 1/2 mile distance local to the Hab. We will be looking for Gale Crater analog rocks, in particular with mud stone/gypsum features as currently seen by Curiosity.
Support Requested:
none
Mars News - from Google Alerts
NASA's Curiosity rover poised to begin drilling into 

Mars
NBCNews.com
NASA's 
Mars
 rover Curiosity is sizing up a target rock and flexing its robotic arm ahead of its first-ever drilling activity on the Red Planet, which should take place in the coming days. The 1-ton Curiosity rover pressed down on the rock in four 
...
See all stories on this topic »
Ridges on 

Mars

 Point to Ancient Flowing Water
Slate Magazine (blog)


Mars

 is cold, dry, and apparently dead. But it wasn't always this way. I've written before about the evidence of past liquid water on 

Mars

; there are copious data to support the idea that there were rivers, lakes, catastrophic floods, and even oceans ...
See all stories on this topic »
This Little Robot Will Help Turn 

Mars

 Dust Into Rocket Fuel
Business Insider
At 100 pounds and just 2.5-feet tall, NASA's newest planet-roaming robot could easily become roadkill in a match-up with the one-ton 
Mars
 Curiosity rover. Fortunately, this little robot isn't headed for the Red Planet any time soon. The RASSOR 
...
See all stories on this topic »
Mars

 colony project bags first investor
Indian Express
The ambitious USD 6 billion 

Mars

 mission that aims to colonise the Red planet and stage a reality show around it has attracted its first investor. The Netherlands-based nonprofit organisation 

Mars

One that aims to land four astronauts on 

Mars

 in 2023 ...
See all stories on this topic »
Water flow on 

Mars

 suggests ancient life on planet
Deccan Herald
The study, published in the journal Geophysical Research Letters, bolsters the idea that the subsurface environment on 

Mars

 once had an active hydrology and could be a good place to search for evidence of past life. The study conducted by Lee Saper and ...
See all stories on this topic »
Ancient 

Mars

 Water Flows Hint Life was Once Possible
By dailygalaxy.com
Ridges in impact craters on 

Mars

 appear to be fossils of cracks in the 

Martian

 surface, formed by minerals deposited by flowing water. Water flowing beneath the surface suggests life may once have been possible on 

Mars

. Networks of narrow.
The Daily Galaxy --Great Discoveries...
ENDS.