Versions Compared
Key
This line was added.

This line was removed.

Formatting was changed.
MEDIA RELEASE
15 NOVEMBER 2012
Junior rocket scientists set to battle it out in the NZ Rocketry Challenge
Excerpt
Twelve teams of students will be vying for the title of best rocket scientist this weekend, as they compete in the inaugural NZ Rocketry Challenge at Ambury Regional Park near Mangere Bridge, Auckland.

"The challenge is to design, build and fly a model rocket to a precise altitude, returning a raw egg - the astronaut - safely and undamaged," explained Mark Mackay, Executive Director of KiwiSpace. "Closest to the target altitude, wins!"
Boosting an egg high into the air on a rocket and returning it safely to Earth may seem like one small step for New Zealand science but it could be a giant leap for aspiring Kiwi space enthusiasts.
The contest launch day is open to the public, and weather permitting will be held on Saturday 17 November from 9am - 2pm. Backup launch days are set for Sunday and the following weekend. Interested spectators are encouraged to visit www.rocketcontest.org.nz before heading to the venue, to check for any delays or postponements.
Around 50 students in years 7 & 8 are participating in the launch day, mostly from Auckland but including teams from Whangarei and Tauranga.
Mr Mackay believes the competition will be a roaring success. "Rockets exploding off a launch pad always capture the imagination. The contest will be a blast - with lot of great rockets flying ... and undoubtedly a few cracked eggs."
The public will also be given the opportunity to build and launch their own model rocket, and there will be high-power rockets on display from NZ Rocketry Association members, and a static test of a high-power rocket motor. 
About the Contest
The competition, the first of its kind in New Zealand, is based on popular overseas contests such as the Team America Rocketry Challenge.
Over 20 teachers attended a workshop in early October lead by Aerospace Education, where they were given hands-on training to support rocketry in the classroom, and an opportunity to build their own 'egg-lofter' rocket.
"We have had significant interest from all around the country. Over 100 students are participating this year, with many other schools keen to see regional events and training workshops next year," says Mr Mackay.
"It has blown away our expectations: We have 20 teams registered, with many launching this weekend and others sending in results from in-school fly-offs".
But Mr Mackay emphasised that the contest wasn't just entertainment - and that participating schools have already been reporting back how engaged the students are in the work: "It's not just about blasting a rocket into the air – students need to carefully plan their rocket and its flight parameters, just like an aerospace engineer."
Early planning has begun for a contest next year involving both senior and junior age groups, and any students or schools interested in getting involved are encouraged to register their interest at the contest website.
For more information, see http://www.rocketcontest.org.nz/

ABOUT KIWISPACE FOUNDATION
KiwiSpace Foundation is a non-profit organisation seeking to inspire the next generation of space scientists. The Foundation aims to showcase the benefits and opportunities that space applications provide NZ; highlight the many opportunities for New Zealanders to work in the global space community; and enhance national space capabilities and education programmes.
To learn more about KiwiSpace, visit http://www.kiwispace.org.nz.
 
ABOUT NZ ROCKETRY ASSOCIATION
The New Zealand Rocketry Association was constituted in November 1991 to promote, foster and develop the sport of hobby rocketry, educate relevant parties in all aspects of the hobby and to manage and regulate competition events. The main NZRA affiliate is the Auckland Rocketry Club that launches both low and high power rockets on a regular basis at the club's site in Taupiri, where young rocketeers have the opportunity to see a wide range of rockets launching skywards and to build and fly rockets on site.
For more details, visit: http://www.nzrocketry.org.nz/
CONTACTS

Mark Mackay
NZ Rocketry Challenge – Programme Coordinator
mark.mackay@kiwispace.org.nz
Mobile: +64 21 622 379

Gerry Munden
NZ Rocketry Challenge – Education Coordinator
gerry.munden@rocketcontest.org.nz
Tel: +64 9 624 3091 Mobile: +64 27 493 2766
Attached Images
KiwiSpace Brand Material
| | |
| --- | --- |
| | KiwiSpace Logo (vertical orientation) |
| | KiwiSpace Logo (horizontal orientation) |
Featured Images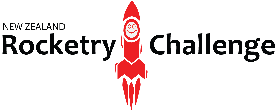 Official Logo
(Available as PDF/Vector)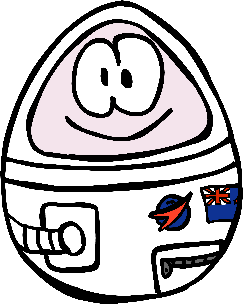 Eggnaut
(Available as PDF/Vector)