The lure of adventure, the new sights the new experiences, it's the great kiwi tradition, the "Overseas Experience" where thousands of us each year make the trek to foreign lands across the globe returning years later full with stories and of course experiences!
Now there's no reason why you could not fit a bit of space related work amongst these travels, in between all the socialising that is!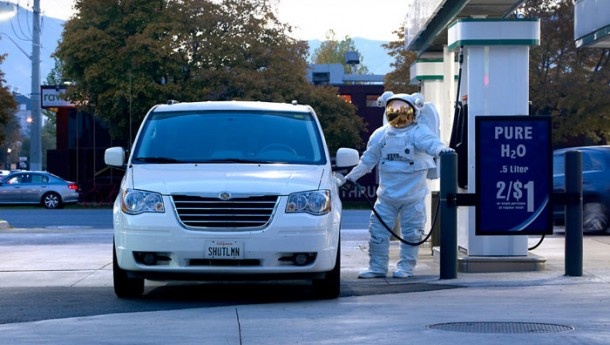 Excerpt
Having completed the Inaugural ISU Southern Hemisphere Summer Space Program at the start of 2011 my big vision life plan was to head to Europe to give the Space sector a shot and try and get that dream job, to make it with the big boys!. So after a few emails with fellow ISU SHSSP graduate Alessandro Saracini (Alex), who happens to be working in space in Europe, he has kindly put together a list of space companies and organizations one might want to seek out while on their travels.
So with Alex's permission he's allowed me to share all this valuable information with everyone out there!
Space in Europe employs around 30000 people (in all Europe) which makes it one of the smallest industrial sectors over here, most of it is funded by public money it's a pretty steady sector (companies merge all the time but the main actors are pretty much always the same).
The three big groups are ASTRIUM, THALES ALENIA SPACE and OHB SYSTEM.
OHB is a German-based group. The company has grown considerably and has acquired other companies in these last few months. There have been frequent employment advertisements on their website in the recent months as well.
France and Germany are the two most active countries, rapidly followed by Italy, UK, Spain, Austria, Belgium, the Netherlands and then all others.
In France the main problem one might run into, is that usually you need to speak French, whereas in Germany it is quite not so critical to be able to speak the native language.(For example, Alex informed me that he knows quite a few foreigners that got a job by only speaking English). Being a native English speaker could actually be a good advantage.
Non-UK based companies, especially for jobs concerning policy making and international relations, are always looking to hire someone able to write a well structured document in English. Of course knowing at least another European language would definitely be a plus.
To do it legally the best way is to obtain a work visa before leaving NZ. As kiwi's we are actually entitled to a lot more holiday work visas in European countries than one might think, United Kingdom, Netherlands, Denmark, Sweden, France , Germany, Ireland, Spain, Norway to name a few.
The other alternative (if you're lucky enough to have European descents) is to get a European passport, once you have one you are entitled to work in ANY country of the European Union.
As with most kiwis heading to Europe the UK is the place we all go to initially plant our feet and branch off from, and is probably the easiest way to start the beginning of your European adventure.
The biggest group currently in the UK is SSTL (Surrey Satellite Technology Limited). http://www.sstl.co.uk/, which has been delivering small satellite solutions for over 25 years, and always has job listings on their website.
If you can get a British passport you could also try the UK Space Agency (www.bis.gov.uk/ukspaceagency), which as quoted from their website "is at the heart of UK efforts to explore and benefit from space. It provides funding for a range of programmes via programmes such as the National Space Technology Programme and FP7 and works closely with national and international academic, education and community partners."
Other companies which may interest the more hands on engineering person include, Qinetiq (http://www.qinetiq.com/), which offer solutions for deep space exploration, space and near space communications, navigation and earth observation, and AMPAC IN-SPACE-PROPULSION (www.ampacisp.com) which is a leader in space propulsion systems and have facilities all over the world.
To finish this off, the Holy Grail of them all is of course the Netherlands, this is the base for ESA (European Space Agency) http://www.esa.int/esaCP/index.html and many other small companies that orbit around their activities. The two main ones that do this are TNO (www.tno.nl) and Dutch Space (www.dutchspace.nl). The Netherlands is another country where not knowing the native language will not be too much of a hindrance.
This of course is only a small selection of what Europe has to offer, but a starting point at the least. So if you've just finished University or just wanting to take a gap year, or even a career change, don't think twice, go and grab a visa for one of these great European countries, get yourself out there and get involved in space the good old kiwi way! (Leave the redbands at home!)
Oh and if you ever run into Alex on your space adventures, buy him beer!, without him I would certainly not have a starting point and neither would you if you didn't read this!
– Iain Finer